T-SHIRT


I had created a T-shirt for myself with

printed across it and when wearing it found others asking if they could get one! The first one I gave away "off my back" but I couldn't continue to do that, so to allow individual selection of shirt style and size - and to avoid mailing/handling/payment hassles - I've opened up a "store" at the place I got my shirts done. This is for fun and enjoyment, not to make $, so I opted not to markup the price from their cost. (In fact, for some strange reason ordering via that store is actually significantly cheaper than when I've ordered for myself individually in the past, even though they use the same company!?) These are individually imprinted with a full-color representation (not limited color silk-screening).
Here is an example of the "original"

design T-Shirt:
(on DrJack's personal choice, the "Ringer T-Shirt")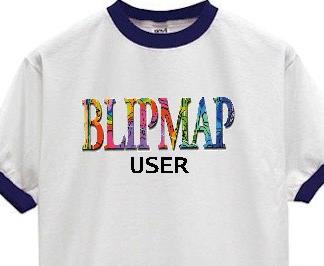 Available apparel choices and prices are pictured below.
Many color choices are available for each.


I then got carried away and also created some additional designs, so here are all the choices:
(Note that the actual image quality is much better than these images!)


Original
Bold
Extra Bold
Shadow
Soft Shadow
Best on white background!
To order one of these designs on a T-shirt/sweatshirt/etc.,
click on the following image:


Available Apparel Choices




Unisex T-shirts
$14.97






Ringer T-shirts
$15.00






Mens Tank Tops
$16.49






Womens Cut Tees
$14.00






Ladies Raglan Sleeve
$16.00






Ladies Ringer Tee
$16.50






Womens Tank Tops
$16.00






Long Sleeve Tees
$17.00






Jerseys
$22.14






Hooded Sweatshirt
$31.95






Sweatshirts
(sizes run big)
$21.00






Baby Onesies
$9.98